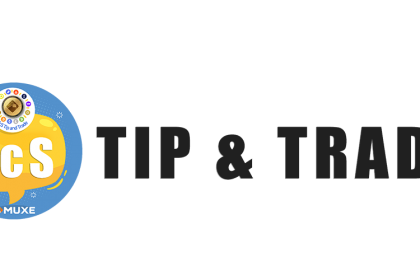 If you want to take inside the bot any currency you have in an external/personal wallet in order to take profit of all the features CcS offers.
You may need to direct yourself to the private message with the CcSTipAndTrade bot and use the "🏧 Deposit" button in the displayed menu. Once you press it, it'll ask you to accept the terms and conditions for being able to proceed. Kindly read the message and accept pressing "Yes 👍".
Next step resides on choosing from which blockchain you're going to deposit.
Many currencies buttons may appear. You can deposit Ethereum (ETH), DOGECoin (DOGE), LiteCoin (LTC), Bitcoin (BTC), BitcoinCash (BCH), BitcoinSV (BSV), Ethereum Classic (ETC), Bitcoin Gold (BTG), TRON (TRX) or ERC20 based tokens, by the moment.
Please do notice for Ethereum and ERC20 based tokens CcS bot will ask you to indicate the wallet you'll be sending your funds from to allocate your deposit and correctly verify it to make the tokens fall into your balance. Once specified, you'll receive the bot wallet to which you'll have to make the deposit ONLY from the wallet you specified before to avoid losing your funds!
For all the other currencies aforementioned.
The bot will give you an unique deposit wallet where you'll have to send your funds from your external/personal wallet to the bot, without specifying where the deposit will come from but directly depositing to the wallet CcS bot gives you by pressing the currency button.
Make sure to follow all the steps correctly, read carefully and set what it's required anytime. Incorrect procedure may lead to funds loss!