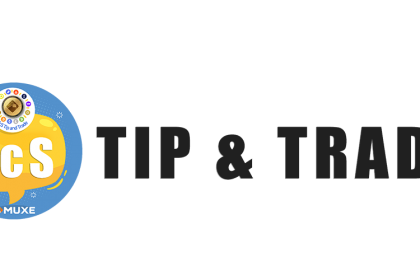 For placing a trade order inside CcS bot, you'll need to press "🔛Trade" button in private message with the bot. It'll instantly show you up three options: Trade offers, Create trade and My Open Trades.
With the first button, you'll be able to go to the orders channel where you'll see all the offers placed by the users using CcS bot with an infinite amount of pairs available for every single currency listed in our bot. You could accept any offer by just pressing the button that pops up behind the specified pair.
Secondly, there's the option for you to create an own trade. It's so simple. Once you press "Create trade". The bot will ask you which coin you'd like to exchange (the one you are selling) and whenever you specify it (for example 1000 MUXE), it'll ask you now which coin you would like to receive (the one you are buying, for example 50 DOGE).
Once you specify both terms, a confirmation message will appear reminding you the offer you're about to place. For proceeding you just need to click in "Confirm". That's it! As soon as someone accepts your offer in the channel aforementioned you will receive the tokens you were buying and lose the ones you were selling, like every other exchange.
Finally, you can check your "Open Trades" which were not still accepted by anyone clicking the third button. A menu button with all your offers will appear. In order to cancel any order and erase it from the channel you just need to press it and it will instantly be deleted both from your open trades and the exchange channel aforementioned. Old orders that don't get to be fulfilled by anyone in a 7 days deadline will automatically be erased.